Choose the support contract most suited to your needs below.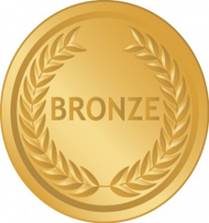 Bronze 1 Ticket Contract
R 999 per Ticket* 2.5 Hrs Total
*Tickets are equal to 3 hours
Arcad Support Contract – Bronze
DURATION:   2.5 hours
Support Contracts with ARCAD
A Support Contract is made up of the following:
Pre-paid Support Hours
Free telephonic / Email / Desktop Support
On-site Support within 4 hours Max
Help… a phone call away
Consultants that understand your CAD & Business needs.
JAMIE
RNA CONSULTING ENGINEERS
The high mark-up on subscription renewals first drove me to Arcad's website and since I was looking to save, they made an incredible offer on AutocadLT & Building Design Suite products.  In supplying these products, Arcad's services were extremely effective in solving my problems.
The staff I have dealt with are always diligent and willing to help.  The overall experience with Arcad's service is that they go above and beyond expectations - there's no fuss, things just go smoothly.  I would definitely recommend Arcad for Autodesk products and their impeccable service.
After AfricaBlue closed down we were looking for CAD support services, training, and software upgrades which ARCAD supplied with ease.  ARCAD offers excellent product knowledge and the overall experience with their service was wonderful.  I would definitely recommend ARCAD.
Lesego Leon Modigkgotla
Altech
Before reading about Arcad on the internet, Altech faced several misunderstandings as far as drawings are concerned and needed help in tackling problems related to drawings that lack detail and accuracy. 
Arcad delivered excellent service by always being helpful and patient, thereby ensuring our drawing skills showed next level improvement and helped us to add detail and improve the accuracy of our drawings.  I would definitely recommend Arcad to anyone who wants to improve their drawing skill.