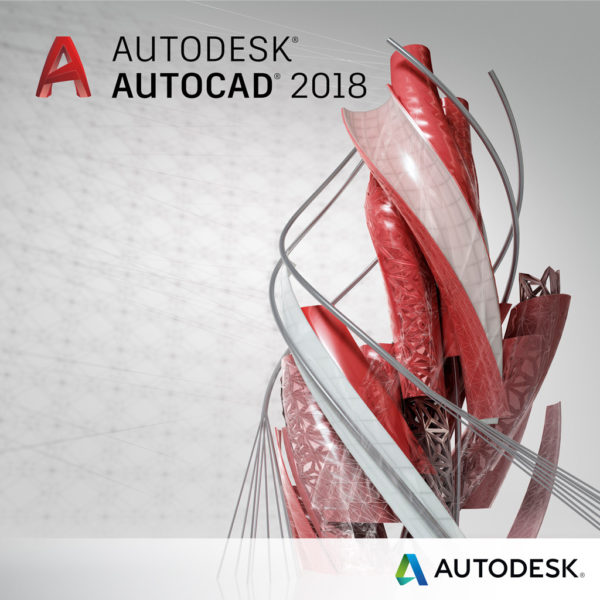 R6,438.60 – R74,503.80 excl. VAT
Design every detail with Autodesk® AutoCAD® software, one of the world's leading CAD applications. Create stunning 2D and 3D designs with innovative tools that are always up-to-date–and can produce almost any shape imaginable–with your personalized design solution. Simplified documentation and annotation features help you share precise drawings with ease. Work across the connected platform with desktop, cloud, and mobile solutions, all with the reliability of TrustedDWGTM technology: the original and most accurate way to store and exchange design data. AutoCAD software – engineered for the future.
What's new
Quickly convert imported PDF geometry to text and Mtext objects
Save time as you easily x broken paths for externally referenced les
Navigate drawings more freely even when moving off screen
Combine text and Mtext objects into one Mtext object
Benefits
Use the latest software at a lower up-front cost*
Create improved work ows with extensive PDF compatibility and integration
Access, view, and edit les from almost anywhere with the AutoCAD® mobile app
Take advantage of one-on-one phone support and remote desktop assistance
Take designs further
Bring your ideas to life with a personalized design tool.
Document precisely
Produce 2D documentation and drawings with a comprehensive set of drawing, editing, and annotation tools. Work faster with
more intelligent tools and automation of common tasks.
Create stunning 3D designs
Design and communicate almost any concept with 3D modeling and visualization tools. Situate your designs in real-world settings and take advantage of 3D printing capabilities.
Personalize your experience
Customize AutoCAD to help increase productivity and enforce CAD standards.
Easily migrate les and custom settings from previous AutoCAD versions. Autodesk-approved extensions in the Autodesk App Store speed customization.
Connect and collaborate more quickly
Engage with colleagues across integrated desktop, cloud, and mobile platforms. Add value with data from PDF, DGN, and Navisworks® les and online mapping applications.
Take the power of AutoCAD wherever you go
Get to know AutoCAD mobile
When you subscribe to AutoCAD, you get the AutoCAD mobile app** at no additional cost. AutoCAD mobile gives you essential tools for on-the-go work, so you no longer have to carry printed drawings. You can:
Increase productivity by easily viewing, editing, and sharing CAD drawings on your tablet or smartphone
Measure accurately, redline, add comments, and make changes at job sites or on
client visits
Create new drawings on the yVisit autodesk.com/products/autocad-mobile to learn more and download the mobile app for iOS, Android, and Windows.
Simplify software management
AutoCAD plans provide access to the latest updates and releases, and they help you spend less up front while meeting project needs. You:
Stay current with the most recent releases and receive automatic updates
Get up and running quickly with setup support from Autodesk
Access Autodesk® A360 project collaboration software and gain 25 GB of cloud storage†
Enjoy exible licensing rights and scale up or down depending on your workload
New and enhanced features
SHX text recognition
Use the SHX text recognition tool to quickly convert imported PDF geometry to text objects. The SHX text recognition tool analyzes clusters of geometry and automatically replaces them with Mtext objects.
Additional PDF enhancements
Overall PDF import functionality continues to get better. See thumbnail previews of PDF les before importing, and get improved scaling of PDF geometry from layouts.
External file references
Save time and minimize frustration with simple tools to x broken paths for externally referenced les. External reference paths now default to relative, helping to reduce broken paths. Easily nd and apply the correct path to missing references.
Object selection
Freely navigate around your drawing while selecting objects. Selected objects stay in the selection set even if you pan or zoom off screen.
Text to Mtext enhancements
The Combine Text tool is more exible and intelligent than ever. Mtext objects can now be selected along with text objects. Character codes translate correctly, with formatting inferred.
Protect your designs with TrustedDWG technology
You've invested heavily in developing your designs. Help retain the integrity of your design data throughout the review process with TrustedDWGTM technology.
Built into AutoCAD software, TrustedDWG is the original, most ef cient, and most accurate way to store and share design data. TrustedDWG les are created using a complete technology that maintains each element in a drawing, as well as the relationship between elements, with data delity.
With more than 30 years of technology wrapped up in every le, TrustedDWG technology helps you preserve and protect your valuable designs.
Learn more or purchase
Access specialists worldwide who can provide product expertise, a deep understanding of your industry, and value that extends beyond your software. To license Autodesk AutoCAD software, contact an Autodesk Authorized Reseller. Locate a reseller near you at autodesk.com/reseller.